COVID 19 Vaccinations
Over the coming weeks, The Cuyahoga County Board of Health will be administering COVID 19 vaccinations at the Cuyahoga County Fairgrounds. Candidates for vaccination will be grouped into categories based on risk and other factors. Initially vaccines will be administered EXCLUSIVELY to those meeting very specific criteria, so before coming out, be sure to call the Cuyahoga County Board of Health at 216-201-2000 to determine when you will be eligible to receive a vaccine, as well as the time and place of administration.
---
Cuyahoga County Fair
OFFICE CLOSED UNTIL
FURTHER NOTICE
BY APPOINTMENT ONLY
440-243-0090
JOANNE SCUDDER / PRESIDENT: ext. 111
jlscud50 [at] aol.com
DAVE STEPHAN / SECRETARY: ext. 107
secretary [at] cuyfair.com
BEREA MARKETPLACE FLEA MARKET:
440/305-0061
MAINTENANCE: ext. 119
440/521-1412
RENTALS: ext. 114
rental [at] cuyfair.com
VENDORS: ext. 112
concessions [at] cuyfair.com
WEBSITE
www.CUYFAIR.com
---
Cuyahoga County Fair
Committed to keeping YOU Safe & Informed
Click here to download this release as a pdf.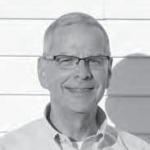 The directors of the Cuyahoga County Fair Board have made the difficult decision to postpone the 124th Annual Cuyahoga County Fair scheduled for August 11-16th in Berea until August 2021.
In consideration of the COVID-19 virus and acknowledging the State of Ohio and Governor DeWine's safety recommendations, the event will not subject the public to possibly contracting the virus. The event planners have consulted with the Cuyahoga County Board of Health, concessioners, amusement companies, entertainers and junior fair officials, and with much contemplation decided that public safety was of the utmost importance.
"Our goal now, and in the future, is for the safety and welfare of the public, employees, volunteers and thousands of participants", stated Fair Board President Tim Fowler.
Fowler further states, "The decision has been very difficult, emotional and well thought out. The fair industry is very integrated and complex with participants assembling from throughout the country. It is a business and we must get it right. One error destroys a year of planning and preparation."
"Our board of directors and partners work very hard to be successful and have raised this yearly event to the level of greatness for the public to enjoy each year. We are extremely proud of the Cuyahoga County Fair and genuinely appreciate the community's support throughout the years. The precautions taken today will help ensure that we are able to provide this 124-year tradition for future generations."
"The Cuyahoga County Fair Board is committed to a strong comeback in 2021 with an event that will fulfill the public's view and what they have come to expect." Be safe! Be strong! Be fair!
Timothy Fowler/Past President
Cuyahoga County Fair Board

Mark your calendar!
124th CUYAHOGA COUNTY FAIR
AUGUST 10-15, 2021
---
124th Annual Cuyahoga County Fair
POSTPONED UNTIL AUGUST, 2021