Feeding Families in Need - Oct. 28th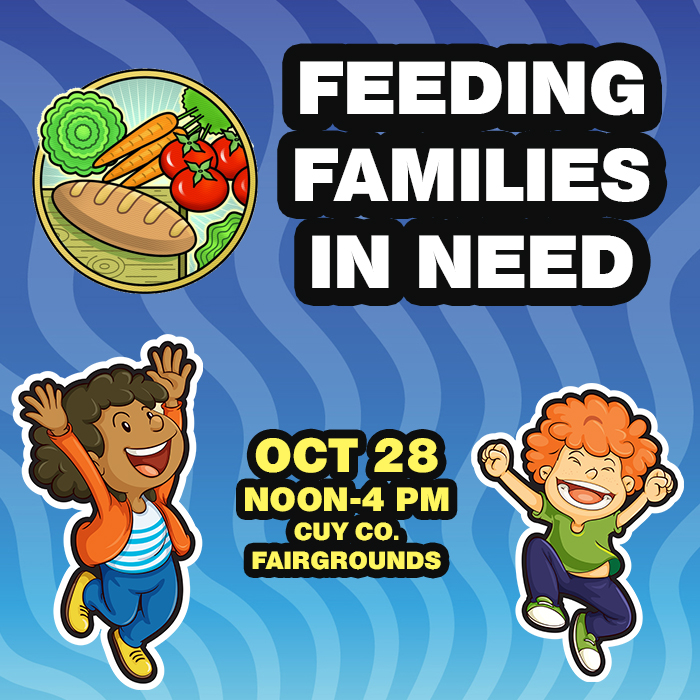 COVID 19 has affected all of us to different degrees. We are all in this together. We each have a role to play and a responsibility to help one another during this crisis.
Through a federally funded program, Community of Faith Collaborative is pleased to be able to help minister to and feed thousands of families and individuals affected by the pandemic by providing them with fresh food.
WHEN: Wednesday, October 28th, 2020 from Noon-4PM
The food distribution area will be in front of the Fair Board Office. When you enter the grounds, you will be directed to the food distribution area, where you can pick up fresh fruit, vegetables, dairy products, chicken and select other items.
Click here to download the flyer.
---

Magic of Lights™ Set to Return to Cuyahoga County Fairgrounds for the 2020 Holiday Season
Northeast Ohio's favorite drive-through family holiday tradition returns to the Cuyahoga County Fairgrounds for another memorable season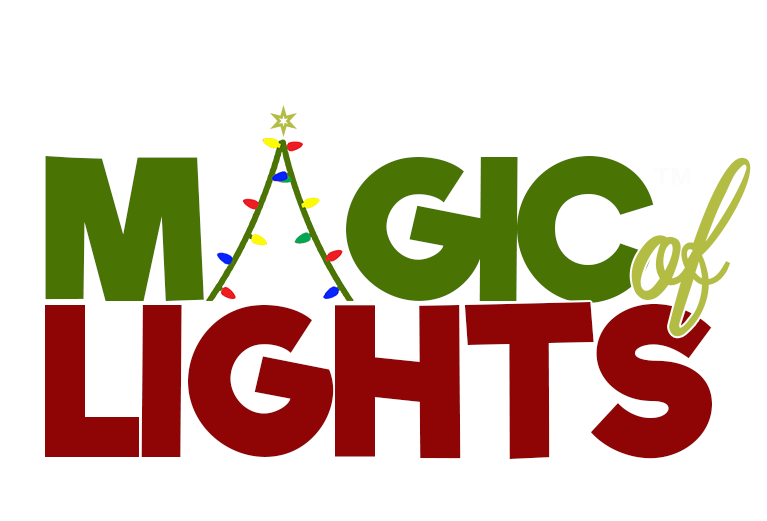 [Date: September 29, 2020] Middleburg Heights, OH - FunGuys Events announced today that Northeast Ohio's largest holiday light show, Magic of Lights, is set to return for its third year at the Cuyahoga County Fairgrounds with the addition of spectacular new light attractions and the return of the Illuminating Mega Tree. Magic of Lights is proud to provide much needed holiday cheer and a safe event to Northeast Ohio as we all continue to navigate through the Coronavirus pandemic.
Over 60,000 guests and 16,000 vehicles attended Magic of Lights at the fairgrounds last year. Guests were wowed with over one million holiday lights stretched across a one-mile plus pathway, including fan-favorite light displays such as the Enchanting Tunnel of Lights, Candyland, 12 Days of Christmas and other holiday characters. "We look forward to providing a safe and comfortable holiday experience to Northeast Ohio this holiday season. As unique as this year has been for all, we hope Magic of Lights provides some normalcy and tradition to the community," comments Grant Reeves, CEO for FunGuys Events, co-producers of the Magic of Lights.
The Cuyahoga County Fairgrounds has provided the opportunity for Magic of Lights to further develop its dazzling holiday program. In its fifth year in Northeast Ohio, Magic of Lights has been able to expand the event by increasing the amount of static and animated light displays, improving traffic flow and enhancing the overall holiday experience for all to enjoy. "We are thrilled to welcome back Magic of Lights to the Cuyahoga County Fairgrounds. This year has been extremely trying for everyone, and Magic of Lights is the perfect escape for you and your loved ones. Families have the chance to drive in the safety of their own vehicle through this wonderland of lights. Very affordable and accessible to all, this year's event will allow young and old to create wonderful memories safely, while giving some normalcy to an otherwise crazy year. The holiday season is a time for family, and Magic of Lights allows everyone the chance to enjoy the best holiday light display anywhere," says Candyce Traci, PR & Media Ambassador/Cuyahoga County Fairgrounds.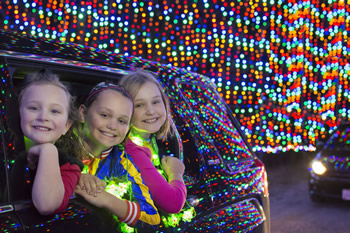 Giving back to the community is an integral part of Magic of Lights. In 2019, Magic of Lights donated more than $10,000 in cash, product and clothing to charitable benefactors The Lebron James Family Foundation, Cuyahoga Farm Bureau Scholarship Program and Coats For Kids. Magic of Lights will be making an announcement over the next few weeks with the new 2020 charitable benefactors.
Magic of Lights opens November 25 and will run every day through January 2 from 5:30pm-10:00pm. Tickets are officially on sale beginning Tuesday, September 29 and can be purchased online.
Event information, pricing and sponsorship opportunities can be found at
---
Cuyahoga County Fair
OFFICE CLOSED UNTIL
FURTHER NOTICE
BY APPOINTMENT ONLY
440-243-0090
RENTALS: ext. 114
rental [at] cuyfair.com
SECRETARY: ext. 107
secretary [at] cuyfair.com
MAINTENANCE: ext. 119
440/521-1412
VENDORS: ext. 112
concessions [at] cuyfair.com
PRESIDENT: ext. 111
timcfowler [at] aol.com
FLEA MARKET:
440/305-0061
WEBSITE
---
Cuyahoga County Fair
Committed to keeping YOU Safe & Informed
Click here to download this release as a pdf.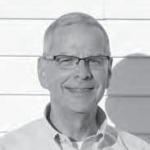 The directors of the Cuyahoga County Fair Board have made the difficult decision to postpone the 124th Annual Cuyahoga County Fair scheduled for August 11-16th in Berea until August 2021.
In consideration of the COVID-19 virus and acknowledging the State of Ohio and Governor DeWine's safety recommendations, the event will not subject the public to possibly contracting the virus. The event planners have consulted with the Cuyahoga County Board of Health, concessioners, amusement companies, entertainers and junior fair officials, and with much contemplation decided that public safety was of the utmost importance.
"Our goal now, and in the future, is for the safety and welfare of the public, employees, volunteers and thousands of participants", stated Fair Board President Tim Fowler.
Fowler further states, "The decision has been very difficult, emotional and well thought out. The fair industry is very integrated and complex with participants assembling from throughout the country. It is a business and we must get it right. One error destroys a year of planning and preparation."
"Our board of directors and partners work very hard to be successful and have raised this yearly event to the level of greatness for the public to enjoy each year. We are extremely proud of the Cuyahoga County Fair and genuinely appreciate the community's support throughout the years. The precautions taken today will help ensure that we are able to provide this 124-year tradition for future generations."
"The Cuyahoga County Fair Board is committed to a strong comeback in 2021 with an event that will fulfill the public's view and what they have come to expect." Be safe! Be strong! Be fair!
Timothy Fowler/President
Cuyahoga County Fair Board

Mark your calendar!
124th CUYAHOGA COUNTY FAIR
AUGUST 10-15, 202
---
Congratulations to Our Scholarship Winners
Amber Renee Blevins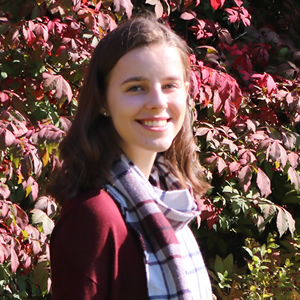 Recipient of the Cuyahoga County Farm Bureau/Cuyahoga County Fair Partnership $1000 Scholarship
Amber Renee Blevins of Olmsted Twp.
Amber will be attending Miami University
Field of Study:  Biology/Veterinary Medicine
---
Nicolette Cianciolo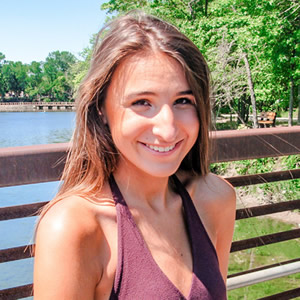 Recepient of the Jim Mikesina $500 Law Enforcement Scholarship
Nicolette Cianciolo of Strongsville
Nikki will be attending University of Cincinnati
Field of Study: Criminal Justice
---
Andrew Koranda
Recipient of the Cuyahoga County Fair $1000 Scholarship
Andrew Koranda of Parma
Andrew will be attending Tri-C before heading to Ohio State ATI (Agricultural Technical Institute)
Field of Study: Hydraulic Control
---
124th Annual Cuyahoga County Fair
POSTPONED UNTIL AUGUST, 2021