Governor Gives Go Ahead to 124th Annual Cuyahoga County Fair
 
The Governor has given fairs in Ohio the green light to plan for full fairgrounds this year. Out 124th edition will be held on
August 10-15, 2021.
One of the special attractions this year will be a new and exciting ride company! Prime Time Amusements will be filling the midways with rides that are fun and exciting for all ages.
Everyone is invited to join in the fun and comradery by exhibiting your crafts, flowers, vegetables, antiques and hobbies in the fair in August. Get a free Premium Book to see how easy it is to win the coveted ribbons and cash awards. secretary [at] cuyfair.com (Email us your info) and we'll mail you a book. Kids of all ages are invited to participate in the free Junior Fair activities and exhibits.
Questions?
Email secretary [at] cuyfair.com or call 440-243-0090
---
Fair Food Drive Thru!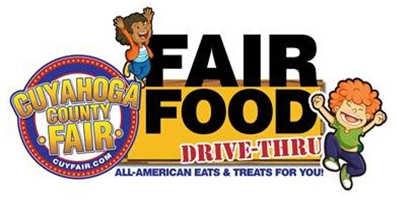 The Cuyahoga County Fair returns to the Fairgrounds in Berea August 10th thru 15th. Need your Fair Food Fix before then? Then join us for the Cuyahoga County Fair Food Drive Thru from 11am-7pm on Saturday, May 1st and Sunday, May 2nd, 2021 when 15 Food Vendors will be on site offering up over 40 of your fair food favorites!

---
Cuyahoga County Fair
OFFICE CLOSED UNTIL
FURTHER NOTICE
BY APPOINTMENT ONLY
440-243-0090
JOANNE SCUDDER / PRESIDENT: ext. 111
entertainment [at] cuyfair.com
DAVE STEPHAN / SECRETARY: ext. 107
secretary [at] cuyfair.com
BEREA MARKETPLACE FLEA MARKET:
440/305-0061
MAINTENANCE: ext. 119
440/521-1412
RENTALS: ext. 114
rental [at] cuyfair.com
VENDORS: ext. 112
concessions [at] cuyfair.com
WEBSITE
www.CUYFAIR.com

Mark your calendar!
124th CUYAHOGA COUNTY FAIR
AUGUST 10-15, 2021
---
124th Annual Cuyahoga County Fair
AUGUST 10-15, 2021