Premium Book to Be Released July 1, 2022
 
Due to unforeseen circumstances, we've had to push the release date for the Premium Book to July 1, 2022. Please check back in early July to download the Premium Book.
---
2022 Scholarships Available
 
The Cuyahoga County Agricultural Society offers multiple scholarship opportunities for students in Cuyahoga County:
To find out more about these opportunities, and for links to our online application forms, click here.
---
Agency Services Giving Back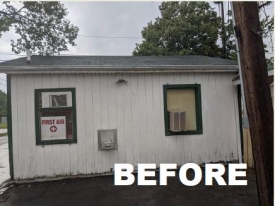 All Media Design Group (Ad Agency of Record) for the Cuyahoga County Fair for the last twelve (12) years (2010 thru 2021) has always gone "ABOVE & BEYOND" in over-delivery. We utilize our Media Relationships/Partnerships and Media Buying Power to leverage "VALUE ADDED" to maximize exposure for each and everyone of our events.
Spear-headed by Agency Vice-President, Candyce Traci (also the PR & Media Ambassador for the Cuyahoga County Fair) joined forces with the 2021 Fair Board led by Vice-President, Carl Cooley, and Fair Board Director, Bob Sculac for First Aid Building Renovations Project.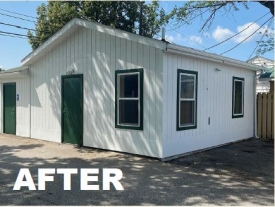 Using All Media Design Group Resources, Candyce met with clients onsite to share the vision for the much-needed updates needed to the Fairgrounds First Aid Building. While a complete teardown/rebuild was not financially doable, the renovations (New Windows, Interior Floor Painting, Exterior Painting, Skirting & Signage All the way around) were nothing less than a remarkable improvement utilized by many events held at Cuyahoga County Fairgrounds.
In-Kind Donations of Labor and Materials Totaled $12,408.60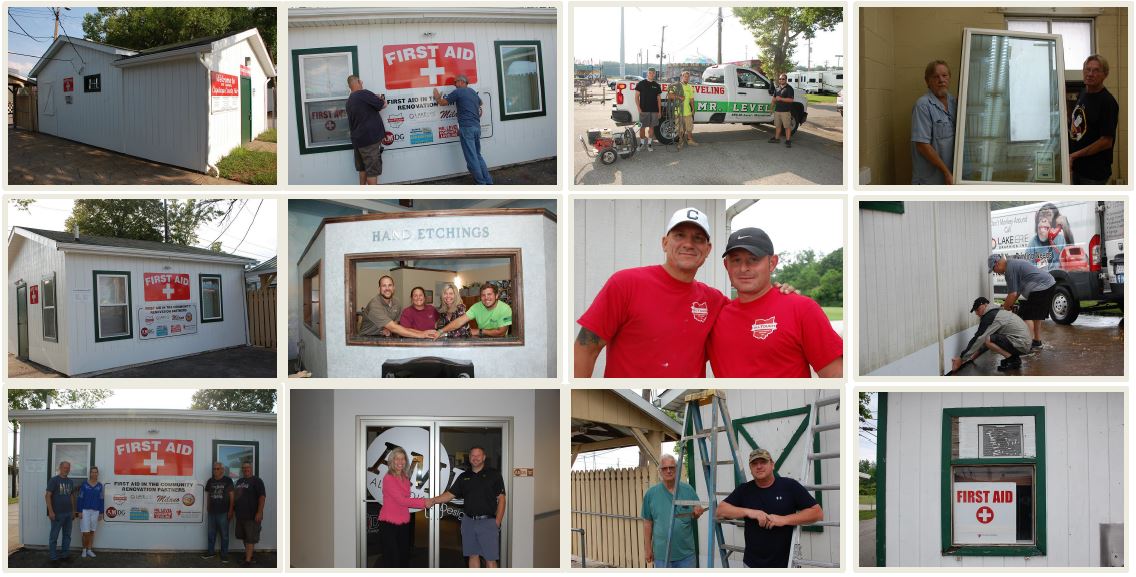 First Aid Building Renovations 2021
Under the Leadership of Cuyahoga County Fair Board Members
Diane Barton
John Burke
Carl Cooley
Dennis Eck
Holly Everhart
Timothy Fowler
Dennis Kopy
James Lewandowski
Tom Sabrey
Joanne Scudder
Robert Sculac
David Stephan
Gail Wind
Volunteers who generously donated time to this project:
Al Calvert
Russ Calvert
Joe Cistolo
Nape Cope
Jim Dietz
Norman Getzlaff
Logan Hoops
Luke Jarrell
Janette Mach
Jarrid Myers
Alecia Milano-Michitsch
Michael Milano
Jeffrey Rankin
John Sipple
Candyce Traci
Joe Work
Special thanks to:
The Cuyahoga County Fairgrounds Maintenance Team
---
Cuyahoga County Fair Has Done It Again!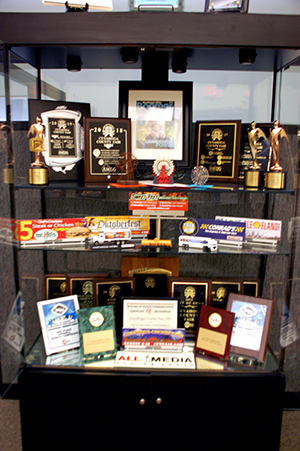 The Cuyahoga County Fair is pleased to announce that we once again came away BIG WINNERS in the 2021 Communication Awards to be presented in Columbus in January 2022 by the Ohio Fair Managers Association. The awards the Fair will be taking home include:
Television Ad-Large Fair-1st Place -Cuyahoga County
Social Media – Large Fair- 1st Place - Cuyahoga County
Web Site Home Page – Large Fair – 2nd Place – Cuyahoga County
Fair Premium Book- Large Fair - First Place – Cuyahoga County
Fair Newsletter – Large Fair – 2nd Place - Cuyahoga County
BEST IN SHOW – Cuyahoga County – Social Media Campaign
---
A Message of Thanks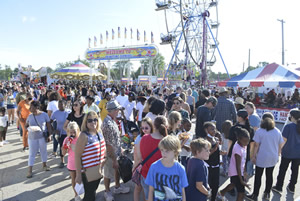 Thanks to all who came out to help celebrate the 124th Annual Cuyahoga County Fair. While we got off to a rough start with the weather, Fair-goers helped compensate for it by coming out in droves over the weekend, and for that, we extend out sincere gratitude. Whether you came for the elephant ears, the animals, arts, crafts, floral exhibits, rides, or one of our great concerts, your attendance makes all the work we do throughout the year in preparation for Fair week worthwhile.
Links to photos from this year's event can be found by hovering over the Gallery tab at the top of the page. Thanks to our intrepid photographer, Mark Horning, for the work he does to capture so many of the colorful moments that make the Fair such an historic, unique and wonderful event. Feel free to share his photos with family and friends. Our thanks once again for your patronage of the Fair, and we can't wait to see you again in 2022 for the 125th Annual Cuyahoga County Fair, which will be held Tuesday, August 9th thru Sunday, August 14th!
---
Notice!
ALL applicable CDC Guidelines and State of Ohio COVID-19 Safety Protocols will be in effect for all events held at the Cuyahoga County Fairgrounds. Entry to each event may be limited and masks and social distancing may be required. The Cuyahoga County Fairgrounds and its events reserve the right to deny entry or to remove anyone not in compliance with applicable safety protocols.
125th Annual Cuyahoga County Fair
AUGUST 9-14, 2022
FAIR HOURS
TUES-FRI: NOON-11:00PM
SAT: 10:00AM-11:00PM
SUN: NOON-10:00PM
---
---