Scholarships Available
 
The Cuyahoga County Agricultural Society offers multiple scholarship opportunities for students in Cuyahoga County:
To find out more about these opportunities, and for links to our online application forms, click here.
---
124th Annual Cuyahoga County Fair
 
With the Cuyahoga County Fair just months away, we're hard at work organizing the event. Keep checking back. As we finalize plans, we'll post timely updates about this year's attractions and activities. Thanks for your support as the Fair makes its way back to a "Better Normal" in 2021!
Notice!
As of 5.10.21 and going forward until further notice, for all events held at the Cuyahoga County Fairgrounds, ALL applicable CDC Guidelines and State of Ohio COVID-19 Safety Protocols will be in effect for all guests and event participants. Entry to each event may be limited and masks and social distancing may be required. The Cuyahoga County Fairgrounds and its events reserve the right to deny entry or to remove anyone not in compliance with applicable safety protocols.
---
Governor Gives Go Ahead to 124th Annual Cuyahoga County Fair
 
The Governor has given fairs in Ohio the green light to plan for full fairgrounds this year. Out 124th edition will be held on
August 10-15, 2021.
One of the special attractions this year will be a new and exciting ride company! Prime Time Amusements will be filling the midways with rides that are fun and exciting for all ages.
Everyone is invited to join in the fun and comradery by exhibiting your crafts, flowers, vegetables, antiques and hobbies in the fair in August. Get a free Premium Book to see how easy it is to win the coveted ribbons and cash awards. secretary [at] cuyfair.com (Email us your info) and we'll mail you a book. Kids of all ages are invited to participate in the free Junior Fair activities and exhibits.
Questions?
Email secretary [at] cuyfair.com or call 440-243-0090
---

Mark your calendar!
124th CUYAHOGA COUNTY FAIR
AUGUST 10-15, 2021
124th Annual Cuyahoga County Fair
AUGUST 10-15, 2021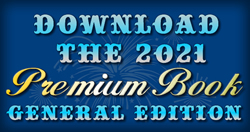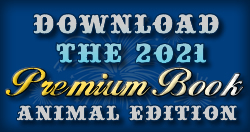 To submit entries via mail, download any of the following entry forms: Arts, Crafts, Floral & Produce, Beef, Cattle, Horses, Goats & Sheep, Poultry & Pigeons, Rabbits & Cavies, Junior Fair
FAIR HOURS
TUES-FRI: NOON-11:00PM
SAT: 10:00AM-11:00PM
SUN: NOON-10:00PM
---