122nd Annual Cuyahoga County Fair
August 7-12, 2018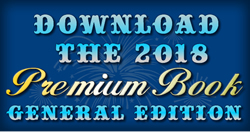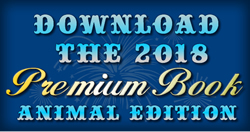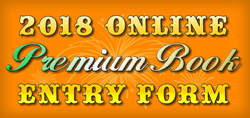 IMPORTANT NOTE: There will be no online entry for Animals or Junior Fair. All Animal and Junior Fair Entries must be submitted via mail. Online entry will be available for General Edition Premium Book entries, a link for which will be available in the coming weeks.
To submit entries via snail mail, download any of the following blank entry forms: Arts, Crafts, Floral & Produce, Beef, Cattle, Horses, Goats & Sheep, Poultry & Pigeons, Rabbits & Cavies, Junior Fair
FAIR HOURS
TUES-FRI: NOON-11:00PM
SAT: 10:00AM-11:00PM
SUN: NOON-10:00PM
DISCOUNT DAYS AT 2018 CUYAHOGA COUNTY FAIR
Tuesday ONLY! - BOGO (Buy One Get One) Fair Admission for all age groups.
 
Wednesday & Thursday ONLY! Old Fashioned Dollar Days: Admission just $1 before 3pm! Also on Wednesday & Thursday ONLY! - All-Day Half-Price Ride Stamps (just $10) if purchased before 3pm!
 
Friday ONLY! - Senior & Veteran's Day: $2 Admission for Seniors (Age 60+) & Veterans until 5pm. Veteran's MUST show proper ID (DD-214, A.L. Card, VFW Card, or Armed Forces Symbol on Driver's License)
 
Saturday ONLY! - $2 Admission on Saturday, August 11th between the hours of 10am - Noon for Family Morning at the Fair. Note that you must be through the fair gates by noon to receive the discount, so plan to arrive early to account for traffic and lines.
 
We've Grown!




New This Year!

All New Rides!
Sea Lion Splash
Broken Horn Rodeo
Rock the House Live!
Alpaca Yoga
Xpogo Stunt Team
DreamShip Hot Air Balloon
FREE DAPS Comedic Freestyle Rappers

Returning Features:

Demo Derbies
Harness Racing
FairWinds Turbine
Arts & Crafts
Illusionist Drew Murray
Junior Fair
Wish You Were Here Pink Floyd Tribute

Hall of Flowers
Square Dancers
Live Music
Haunted House
Unicyclist
Thrill Shows
Animals
---