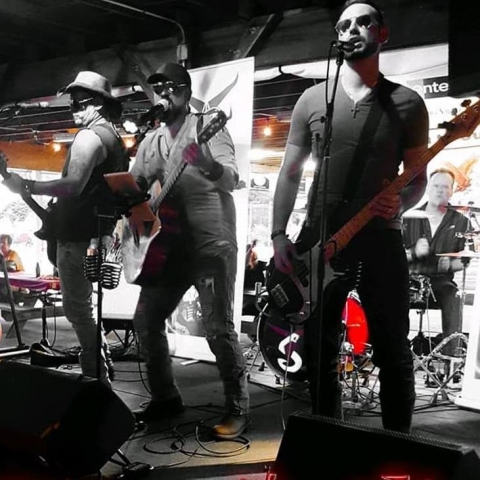 Event Date:
Fri, August 9, 2019,

7:00pm

to

10:00pm
 Web: yosemiteslim.net
Yosemite Slim is quickly becoming one of NE Ohio's most popular MODERN COUNTRY cover bands.  Not only for music selection, but also musicianship and their live stage show. Being so versatile is key for Slim, they can play small patio's with down sized percussion at conversation volume and then play a large stage at a major venue with full PA and drums.  Yosemite Slim NEVER plays to a click track, they are live live LIVE! including their precision harmonies. Come check out what you are missing by going to our "COME SEE US" page for show dates.  Support live music and the musicians who bring it to Cleveland!