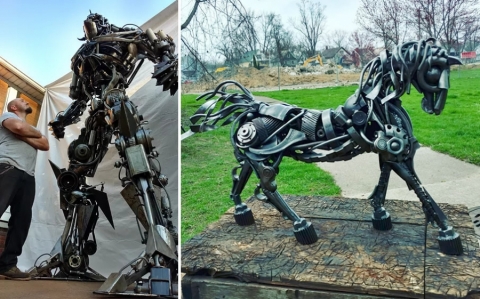 Event Date:
Tue, August 6, 2019, 12:00am
Michael Ensminger has been welding for the past decade and is certified in gas, metal, arc and mig welding. His welding capabilities range from three-dimensional sculptures to decorative functional and structural art.
His work has an industrial appeal stemming from the environment he's worked in and the media he's worked on. Michael enjoys creating pieces out of media that others may consider scrap and also enjoys knowing that those pieces will be around long after he's gone.
Each piece is marked on the bottom with his initials M.E., and they are one of a kind.  Always up for the challenge of new projects, Michael loves the challenge of large-scale sculptures.