When:
Friday, Aug 9th (6:00pm Box Office / 7:00pm Doors / 8:00pm Show)
Openers: Sage (Info); Tricia & Art (Info)
 TICKETS
Presale GA: $20.00 + convenience fees (includes Fair Admission and GA Grandstand Seating)
Presale VIP: $25.00 + convenience fees (includes Fair Admission, VIP Trackside Seating, and Access to VIP Bar & Restrooms)
Click here to purchase tickets online.
Presale tickets include gate admission (regularly $8). If you purchase day of show, and tickets are still available, you would have to pay the $8 Fair Admission at the gate, then pay separately for concert tickets at the Grandstand box office.
Frank Amato, lead singer of the rock band Beau Coup, has enlisted many of his area Rock and Roll Brothers and Sisters to join him in: "A Tribute to Cleveland Music" with some of the Cleveland Musicians who actually helped make that music famous. The show provides musical insight into why the Rock-N-Roll Hall of Fame is in Cleveland, Ohio! Fireworks will follow the concert.
Here are the Cleveland All Stars:
Frank Amato
Web: beaucoupband.com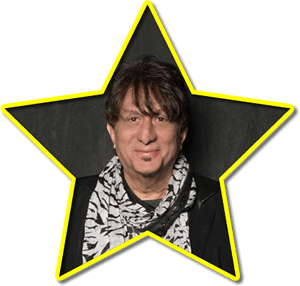 Frank Amato is a Cleveland native.  Being raised in a musical family, Frank's father recognized Frank's singing talent at a very early age, having him perform for family and friends.  His father's encouragement lead Amato to work at his craft; which lead him to singing with his friends on the playground, to starting some local bands in high school, performing at dances, etc. until finally getting serious after graduation: joining a band with Neil Giraldo: Thrills and Company.  A funk/rock fusion band, it was the first of it's kind for that era.  Next, he joined Eric Singer (currently of KISS) in a hard rock effort: Task Master.  He eventually landed the job fronting the Classic Rock powerhouse, Savoy Brown, after which some friends in Cleveland invited him to participate in a recording project. This later became the National Recording, Billboard-charting Artist: Beau Coup. Somehow, Amato found time to hone his production skills, having worked at Kirk Yano's westside studio, After Dark, and worked for Westwood One on their Mobile Unit, touring the country, broadcasting and recording countless artists with Arnie Rosenberg. Frank currently owns and operates Amalon Entertainment, a Mobile Entertainment Company, and owns his own recording studio in Mayfield Heights.  As a Producer for over 40 years, Amato has worked with Janet Jackson, Jimmy Buffett, A Tribe Called Quest, and many more. Creating Frank Amato and the Cleveland All Stars is his way of giving back to a city that has given him so much; highlighting music from the Rock and Roll Hall of Fame City!
---
Dennis Lewin
Web: fandom.com/wiki/Dennis_Lewin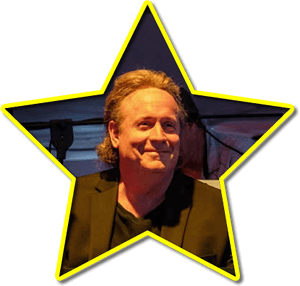 Dennis Lewin is a Cleveland native.  He began playing piano at age 4, having been taught to play by his concert pianist grandfather, Joseph Lewin.  At age 6 he studied with Margaret Heller of the Cleveland Institute of Music for 4 years. Next, he studied at the Cleveland Music School Settlement under Dr. Andrius Kuprevicious for 9 years.  He followed Dr. Kuprevicious to Cleveland State University, where Dennis majored in Musical Theory.  In 1983, Lewin joined the popular band, Jonah Koslen and the Heroes and played on the album "Aces."  After the Heroes disbanded, Lewin joined Frank Amato and his brother Tom to form Pop Opera, this later became Beau Coup.  Lewin wrote most of the songs for the band, and signed several national record contracts.  Today, Lewin hosts his own Classical Music Radio program on WHKW and WXGR, called "Turning You Onto Classical Music" and performs regularly at area events and venues.  Dennis is also a piano teacher with his own studio in Beachwood, Ohio.
---
Bill March
Web: billmarch-music.com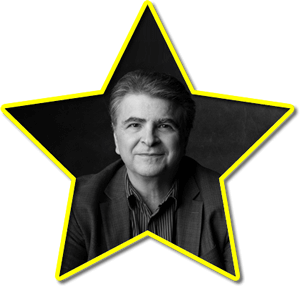 Bill March is a Cleveland native.  He has been a veteran of the Cleveland music scene for 4 decades, having played bass with countless bands.  Bill has performed with many local favorites including Jonah Koslen (Stage Pass Now, Breathless, MSB,) Wally Bryson (The Raspberries,) and was a founding member of Beau Coup. March recently released a solo album and did a concert at the Music Box for its release. When not on stage, Bill has a career in Finance. 
---
Neil Zaza
Web: neilzaza.com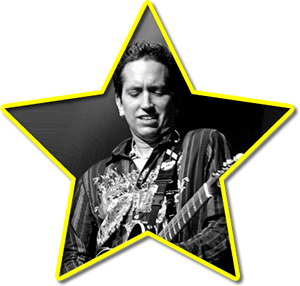 Neil is a native of Northeast Ohio, born and raised in Akron, where he currently resides.  A guitar virtuoso, Zaza helped define the genre of melodic instrumental guitar, having become a worldwide ambassador for the instrument.  He has shared the stage with Joe Satriani, Steve Vai, Dweezil Zappa, the Porcaro brothers of Toto, Yngwie Malmsteen, and many others.
He first picked up a guitar at age 10 and later studied at the University of Akron under Stephen Aron. In 1987, he formed the rock band Zaza, and in 1992 released his first solo album, "Two Hands, One Heart."  In 2001, Zaza began his Holiday tradition: "One Silent Night..." an annual rock version of a Christmas concert, held the Playhouse Square theaters in downtown Cleveland.  In 2003, Zaza founded Melodik Records.  Later that year, Zaza headlined the Busan International Rock Festival in South Korea.  Recent tours have included China, Taiwan, Germany, Sweden, Denmark and many more...  Neil endorses many musical brands, one in particular named after him: the Cort Neil Zaza NZS-1 signature guitar later followed by the NZS-2.  He is a frequent guest of the NAMM Show, and is celebrated in many national and international music publications and wins awards regularly. In 2011, he released "212."  Many of his performances can be enjoyed on YouTube.  He vows to continue to evolve...
---
Steve Jochum
Web: funkypoodle.net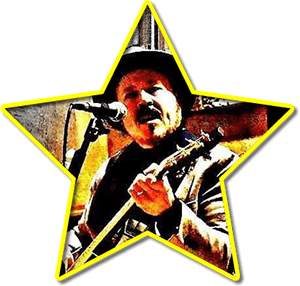 Steve Jochum is a Cleveland Native.  As a member of the very popular band Wild Horses, Steve wrote their smash hit: "Funky Poodle," which became the theme song for the film "You, Me & Dupree" in 2006.  Wild Horses was named #1 Band in Cleveland 5 years in a row, and have 2 albums, with Jochum as the author of most of their songs.  Included in Deanna Adams' book, "Rock and Roll and the Cleveland Connection," Jochum is described as a major contributor to the Cleveland music scene.  He has shared the stage with The Ramones, Southside Johnny, Warren Zevon, The Beach Boys, Michael Stanley, Dave Johansen, Edwin McCain, and many others.  Jochum is a member of Golden Hall, giving him the opportunity to share the stage with Faith Hill, Tim McGraw, Hal Ketchum, and others.  Steve is currently playing with the band Big Zipper and has 2 albums with them.
---
Michael Tyler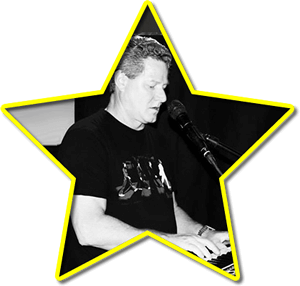 Michael Tyler is a Cleveland native.  As a Vocalist and Keyboard Player, Tyler has been in the Cleveland music scene for over 4 decades.  He played keys and sang on the recent Dazz Band release: "Rock Your World."  He is a member of the Roger Lewis Band (Lewis formerly of Freeport Express,) has played with Sumrada, Tangent, XLR8, 3MP, That 80's Band, The Posers, Schoolgirl Crush, Unglued, Beau Coup and is currently a member of Wally Bryson's Raspberries Etc.    Michael is the Ohio Governor for the Lions Club International and has a business executive background.
---
Paul Wolf Christensen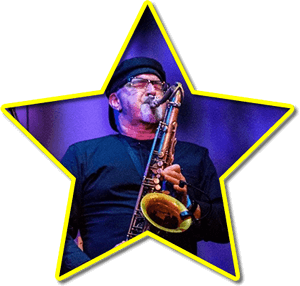 Paul Christensen was born in Queens, New York but has called Cleveland his home since the 1960's.  Like Amato and Lewin, Christensen had strong family influences in his love of music: his grandfather, a concert violinist.  His entire family was musical and he recalls many hours entertaining guests (and themselves) in his youth.  He formed a band in high school, The Coachmen.  They disbanded when college time hit, but Paul soon found himself in a group called Square Orange, with future MSB keyboardist Bob Pelander.  They wrote original songs and even a rock opera!  Later he joined Raprascal, then Tyrant, both he remembers fondly, having enjoyed a good following in NE Ohio.  In 1972, the band was Jubal with his brother, Ken.  In 1976, he joined the lounge band Cabaret, which lead to the band Jump.  In 1979, Christensen hooked up with Youngstown's Link to sing and play keys, which took up most of the 80's.  In 1987, he joined Motion for a short while then ended up with the Dynasoars.  This lead to a duo act called Figure 8 and ultimately a solo act in 1992.  In 1997, he played 3 shows with MSB and finally took a job as an AV Equipment Rep. In 1998, he joined Michael Stanley's new band, the Resonators, and has been with them (and the Midlife Chryslers,) ever since.  Christensen owns a recording studio, Tone Poem, and continues to create and record music with other area musicians.
---
Don Krueger
Don Krueger is a Cleveland native, having attended Brooklyn High School.  He began his musical career in 1973 with popular area band, Magic.  In 1975, Magic became the backup band for Eric Carmen, when he decided to go solo from the Raspberries.  The group performed on the first solo album, on which Carmen commented: "He really played beautifully.  That was Don who was on my whole first album.  He played all those great drum fills..."  Don has also performed with the Euclid Beach Band, Johah Koslen and the Heroes, Beau Coup and many others.  Besides being an accomplished musician, Don served as an educator for most of his adult life, most recently at the Positive Education Program.  Krueger continues to record and perform with many area bands and artists.
---
Jimmy Clark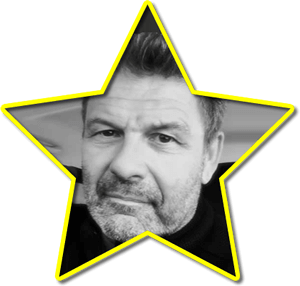 Jimmy Clark is a world-renowned drummer, originally from Cleveland, Ohio, formerly of Nashville, TN and New York, NY.  His career kicked off in Cleveland with bands Souvenir, The Godz and Beau Coup. He then traveled to New York City, where he toured world-wide with Joan Jett, Debbie Harry, Patty Smyth and Demolition 23.  While in Nashville, he performed with artists such as Wynona Judd, Blackhawk and others.  He has also worked in production with Rascal Flatts,  Taylor Swift, Kenny Chesney, Blake Shelton, Faith Hill and Tim McGraw.  He is currently the Drum Tech for the band Metallica.
---
Theresa Rose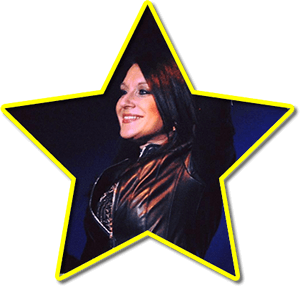 Theresa Rose is a Cleveland native.  She has been a part of the Cleveland music scene for over 10 years.  She was the female lead singer of the band Caliber for over 6 years.  She has performed as a solo artist since she left Caliber in 2016.  As such, she has opened for Phil Vassar, Sara Evans, Darius Rucker, Chris Young, Lee Brice, Trace Adkins, Love & Theft, Craig Morgan, and many others.  Theresa released her first solo CD in 2013 "Hold On."  Her next work, with partner Neil Zaza, is called "Never Learn," an alt-country work, set for release in late 2019.  Her singles are available on iTunes, Spotify, and Amazon Music.
---
Debi Lewin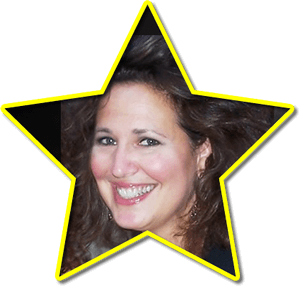 Debi Lewin is a Cleveland native with over 38 years in show business as a singer, dancer, manager, vocal coach and producer.  Debi is the sister of Dennis Lewin, and a big part of the long Lewin Musical Legacy.  She performed as Wayne Newton's backup singer and performed on the Jerry Lewis Telethon.  She also did backup for Lou Gramm, Lou Christie, Andy Kim, Ron Dante, The Scintas, Mitch Ryder, Christ Montez, Felix Cavaliere, Maxine Nightingale, Southside Johnny,  Deniece Williams, Patty Smythe, Kim Carnes and many more.  She promoted the Sonny Geraci tour and performed with Paul Shaffer at the Rock and Roll Hall of Fame.  Debi sang with Wish You Were Here, the very popular Pink Floyd Tribute band, for over 10 years.  She is a regular backup for Beau Coup and has performed with Michael Stanley. Debi is currently managing artists and submitting their projects to Hollywood agents with great success.  She has a solo CD entitled "A Woman of Standards," that can be heard on 91.5 Radio.
---
Raymond J. Liptak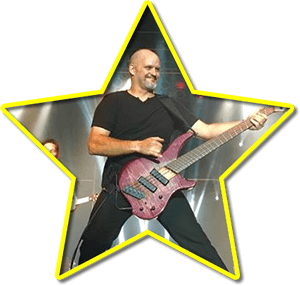 Ray Liptak has been an active part of the Cleveland Music Scene for decades, most notably as Bass player of Zaza, and the Neil Zaza Band. When not on stage, Ray is a family man and is Marketing Director of BMA Media in Willoughby, Ohio.
---
Some of the music that will be heard are from bands like The Choir, The Raspberries, Sonny Geraci and the Outsiders, The James Gang, Joe Walsh, American Noise, Wild Horses, The Dead boys, Marc Cohn, Michael Stanley, Jonah Koslin, The Cars, Pretenders, Tracy Chapman, Pat Benatar, John Waite, Neil Zaza, NIN and of course, Cleveland's own, Beau Coup!
Expect some surprises!!! Come take a walk down Cleveland Musical Memory Lane!